Weber Smokey Mountain
A smoker is different from a grill, they're usually made to hold more food and cook at a low stable temperature. Several companies make them, you'll often see cheap Brinkmann upright smokers for about $30. I went down that road once and was unhappy with the results. No matter what I tried the temperature was just too hard to control. Being so happy with Weber's products so far, I bought their Smokey Mountain. It is a bit of an expense at generally around $250-$300 for the 18" model, but I couldn't be happier. It is the typical solidly built procelain coated product with an excellent warranty that I have come to expect from Weber.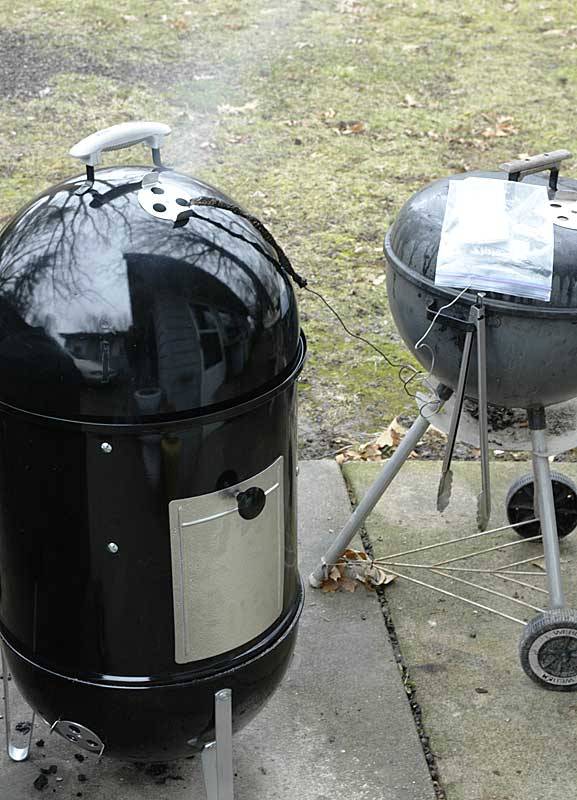 The lower section of the smoker is a charcoal bowl. Fully loaded with charcoal, I can easily cook for 18 hours without adding fuel. Once I set the vents and allow it an hour or two to settle in at a temperature, it holds it steady enough that I can go to sleep for a good 8 hours rest.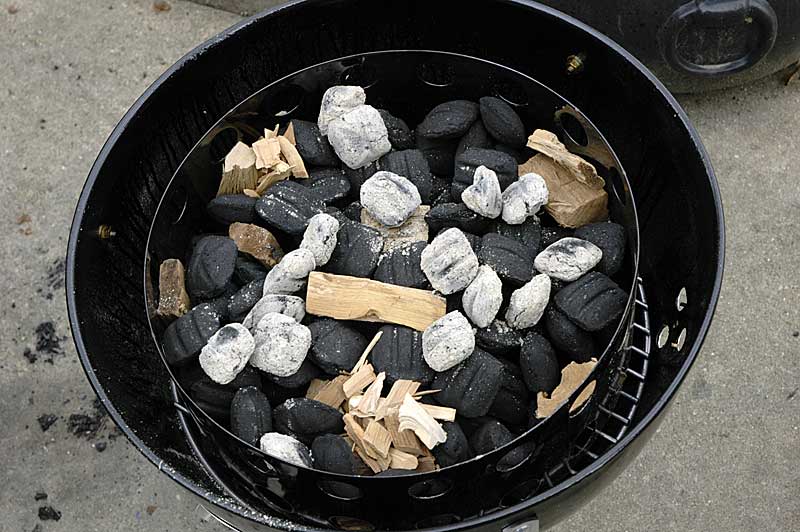 The middle section of the WSM holds a water pan, a lower cooking grate, and an upper cooking grate. There is an access door if you need to add wood chucks to the fire. I've added a set of garage door handles to my middle section to make it easy to move on or off the charcoal as needed. I don't cook with water in my water pan, if you do, you probably won't want to move it filled with hot water.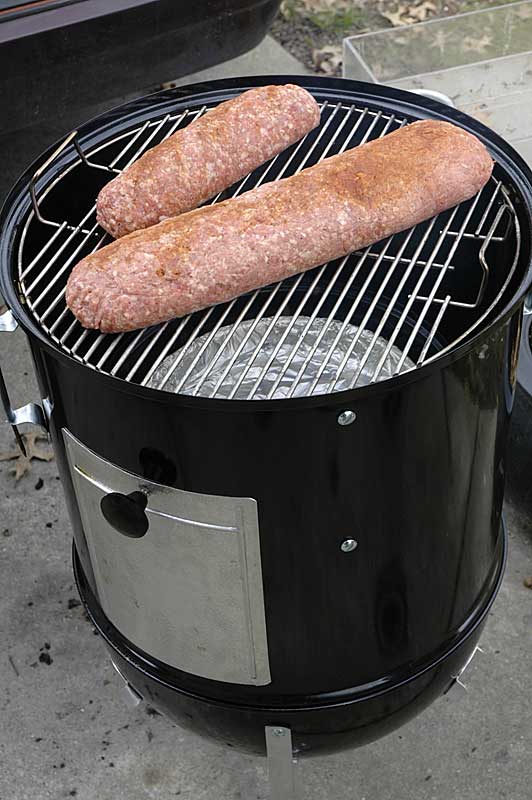 The final component of the WSM is a large domed lid with one exhaust vent. The WSM isn't the cheapest smoker at the store but it is very high quality and runs very well unattended. I'd recommend spending the extra money for anyone who doesn't like to baby sit a cooker for 18 hours at a time.